Duke Health Government Relations
Image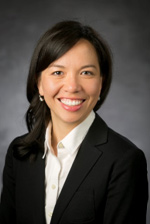 Catherine Liao, MSPH
Associate Vice President

Catherine Liao leads Duke Health's government relations office, working to strengthen Duke's identity and reputation on biomedical research, education, training, and service. She previously served as Assistant Vice President and Director for Duke Health Government Relations. Prior to joining Duke, she worked on Capitol Hill for six years managing health, education, labor, and housing appropriations issues for a senior member of Congress. She has worked as a research assistant at the North Carolina Institute of Medicine, assisting staff with review of federal health reform legislation and recommendations for implementation at the state level. She also completed an administrative fellowship and served in the office of the Chief of Staff at the Durham Veterans Affairs Medical Center.
Ms. Liao was selected to participate in Leadership North Carolina Class XXVI, which aims to inform, develop, and engage committed leaders across the Tar Heel State. She also is one of 18 fellows in the Class of 2019 of the Carol Emmott Fellowship, a national program that develops and empowers female leaders to leave a mark on health care.
Ms. Liao holds a Bachelor of Arts in political science from the University of North Carolina at Chapel Hill and a Master of Science in Public Health from the Gillings School of Global Public Health.
Image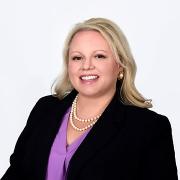 Julie Jolly Rose
Director

Julie Jolly Rose manages a diverse set of health policy issues with an emphasis on biomedical research funding, public health programs, and health workforce. Before joining Duke, Ms. Rose was a Senior Principal at Lewis-Burke Associates LLC, where she worked closely with academic medicine, university, and research clients on a range of federal and legislative health care issues. In this role, she advised clients on health care policy and trends, elevated their federal presence, and developed strategic advocacy approaches. She was also an active member of the Health Professions and Nursing Education Coalition (HPNEC) and the Association of Public and Land-grant Universities (APLU) Council on Governmental Affairs (CGA), of which she was a member of the executive committee. She previously worked in the United States Senate and handled several important pieces of health care and education legislation. During her time on Capitol Hill, she also served as a Legislative Assistant on the Aging Subcommittee for the Senate Committee on Health, Education, Labor and Pensions. 
Ms. Rose previously served as Director of Federal Relations for the University of Missouri System, working closely with Congress and the university and academic medicine community to advance the University's federal and legislative priorities. She is currently a member of Women in Government Relations and a past recipient of the American Optometric Association Public Service Award.  
Ms. Rose received her Bachelor's degree in Political Science from Missouri State University.
Image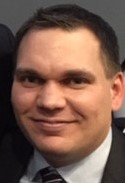 James Tucker, JD
Director

James Tucker manages a broad portfolio of health policy issues with an emphasis on Veterans and Department of Defense health programs and initiatives. Prior to joining Duke, Mr. Tucker was Director of Policy Strategy for Independent Sector, a Washington, D.C.-based national leadership network of nonprofits, foundations, and corporations, leading the government relations team's work on health care, tax, and appropriations issues. He also served as the Director of Policy for the Parkinson's Action Network / Michael J. Fox Foundation, guiding the organization's engagement on issues related to federal appropriations for medical research, health care reform implementation, Medicare access, Social Security Disability Insurance, and the Department of Defense Health Program. He has over a decade of experience in public policy, advocacy, and constituent service.
Mr. Tucker holds a Bachelor of Arts in political science and a Master of Public Administration from Clemson University and a Juris Doctor from the Georgetown University Law Center.
Image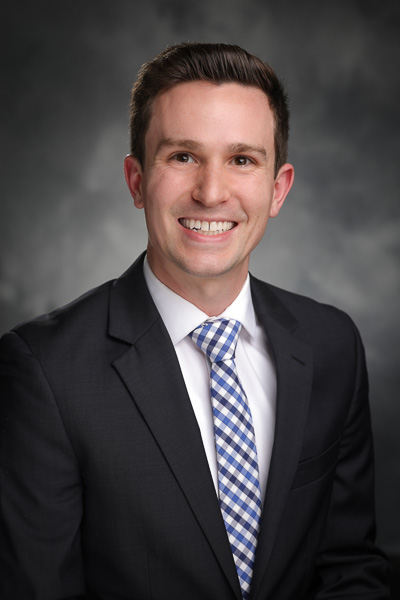 Brian Lee, MPA
Business Manager

Brian Lee is responsible for the government relations office's overall administrative management, including the coordination of a variety of business related functions such as finance, budget, payroll, space and facilities planning, and policy interpretation and reporting.
Prior to joining the government relations team, Mr. Lee served as the Director of Facilities and the Executive Associate to the President/CEO at Maryland University of Integrative Health (MUIH). Additionally, he served as the Assistant Secretary to MUIH's Board of Trustees, responsible for managing the operations for the Board and each of its committees. Previously, he served in a variety of administrative management positions with Virginia Tech and Prince William County, Virginia.
Mr. Lee holds a Bachelors of Arts in Government/International Relations and History from George Mason University, and a Master's in Public Administration with a Certificate in Public and Non-Profit Financial Management from Virginia Tech.